A Quick Guide To Start Your Low Cost Business Setup in Dubai,UAE
Launch your business in Dubai, UAE with low cost. If you want to start your company in the UAE, it requires determination and ambition. And this is not all, you will require high investment and business setup cost. UAE business startup requires a specific business setup cost for the preliminary expenses.
The number of investors & entrepreneurs are increasing year by year in the UAE. People who are looking for foreign investment, UAE is the priority for them. As per the Global Investment Report, UAE is listed as the ninth largest FDI recipient in Asia.
Let's understand in detail, why UAE is so investor-friendly and how to start a low-cost business setup in the UAE?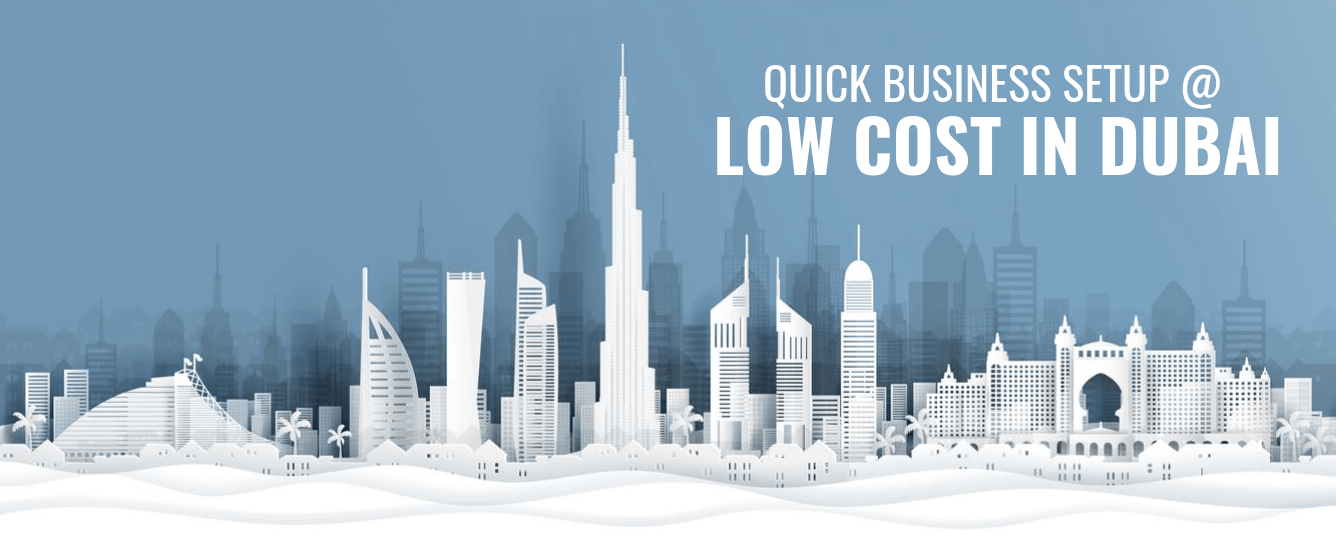 REASONS TO START LOW-COST BUSINESS IN THE UAE
1. Business Setup Packages with All-inclusive Expanses
There are several things that you have to consider while setting up a business in the UAE. You have to follow the step by step procedure. These things consist of licensing, registration, office space, governmental charges, local sponsor or agent, etc. To get approval from the government department of the UAE is crucial. You will require accurate information about UAE rules and regulations. That's why having a reliable business consultant can decrease so much stress of starting a business in the UAE. There are plenty of business consultants available who can help you to set up your business in Dubai or any other emirates.
2. Affordable Regions
If you are planning to expand your business, UAE has so many affordable regions available. Your low-cost business setup in Dubai or any other Emirates completely depends on the place of jurisdiction. Mainland, Offshore and Freezone are the three main jurisdictions in which UAE company formation is divided. To start your business in the Mainland, you will require approval from the Department of Economic Development (DED).
3. Office Renting Space
To start a business in the Mainland, you will require office space. And if you want to start your business in Freezone or offshore, then you have the option of Flexi desks and office per hour. With Make My Firm effective business setup packages, we can provide you reasonable rented offices in Dubai. And by following several steps, we can make the office renting process cheap and affordable. This decreases the overall cost of your business setup in the UAE. Ask to Make My Firm's business consultant for the best solution.
4. Appoint A Reliable Business Setup Consultant
An experienced business setup consultant can decrease the load from your head. With the help of a business setup consultant, you can start a profitable business in Dubai, UAE. A professional business consultant can also save you from unwanted costs and also make you aware of the fluctuating laws of UAE. With our quality services, you can register your company in Dubai, UAE without any hassle.
Contact Make My Firm to find out more about business setup in the UAE. We offer all-inclusive professional business setup for AED 25,999* & limited liability company (LLC) for AED 29,999* in Dubai Mainland. This offer includes several things such as visa, licensing, registration, governmental charges, office space (Flexi desk), sponsor, etc. For more information, visit us for a cup of coffee or send us a quick inquiry on infommf@makemyfirm.ae. You can also call us on +971 56 190 5995.